as we know every character undergoes visual changes from time to time, Note it has also undergone some changes since I created it until today, I'm going to show you some old and new looks that I've changed over the course of a year.
v1
first version of Note didn't have many things I had created it to be a black and white drawing and it had no mouth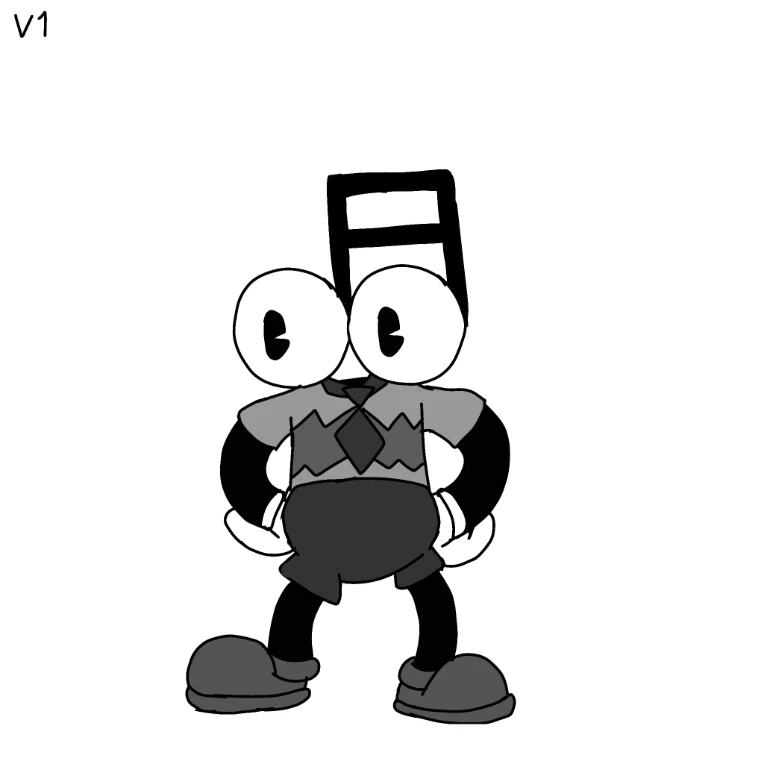 v2
I dismissed the idea of ​​being a black and white design, I started with brown shoes and yellow buttons and finally it had a mouth, and decided to put a bow tie on it and longer sleeves.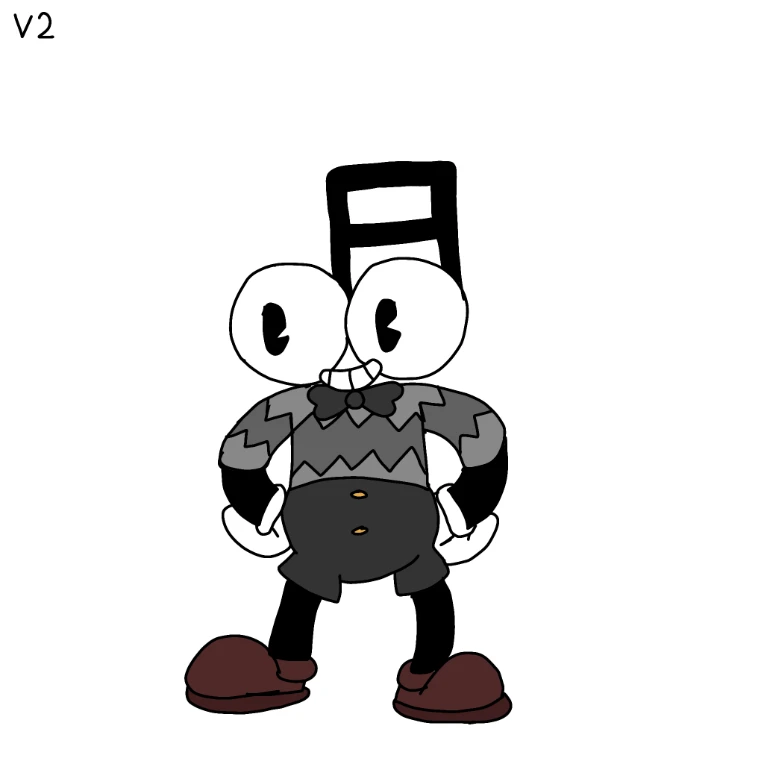 v3
in this version I put light colors, removed the buttons and put a belt in place and smaller shoes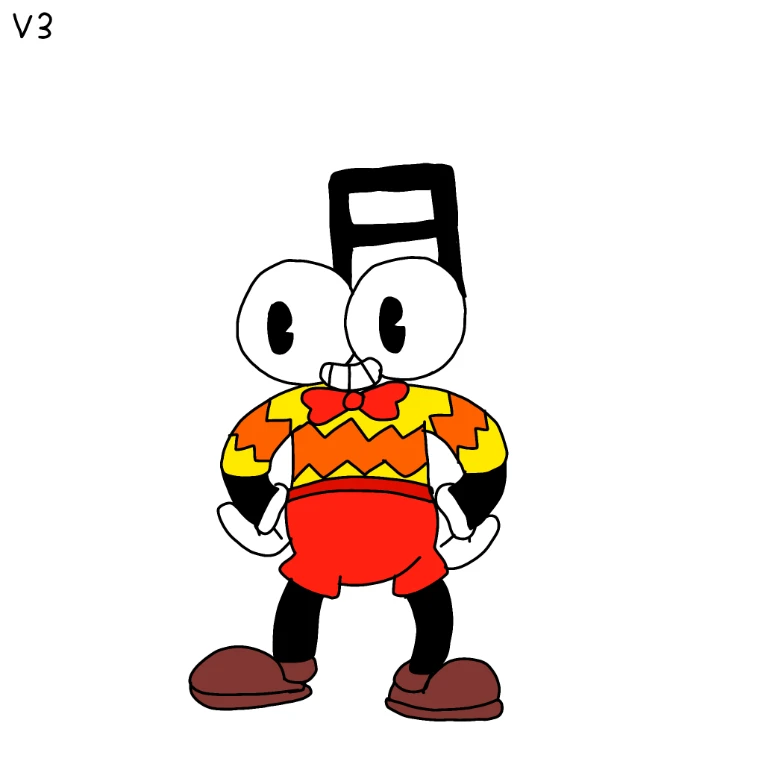 v4
the colors got a little less light, i took off the belt and put green stripes in place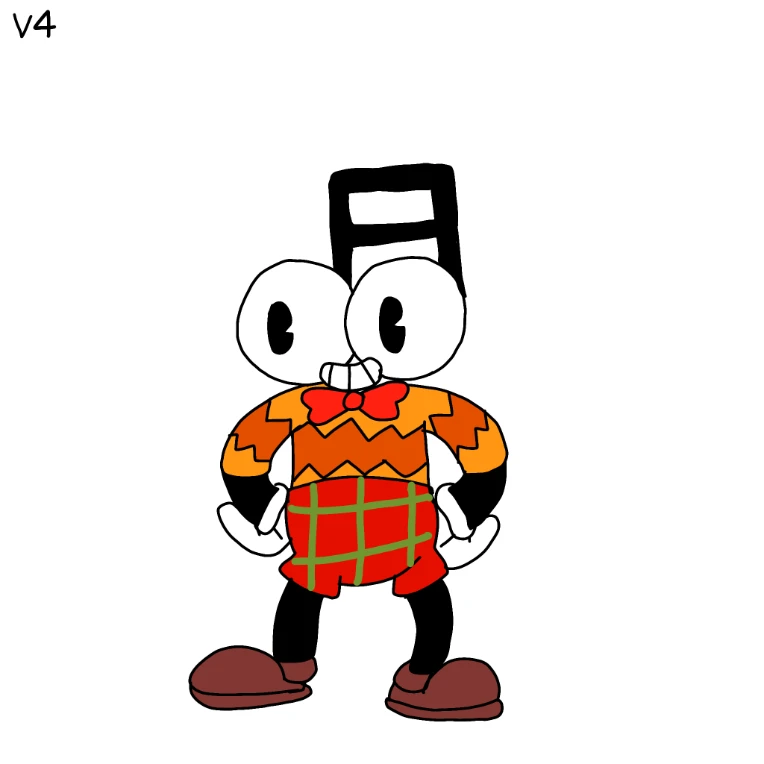 final version this was the last update I made to your design, (the version I like best) the colors got darker, I put on longer sleeves, it has more shading and it's taller.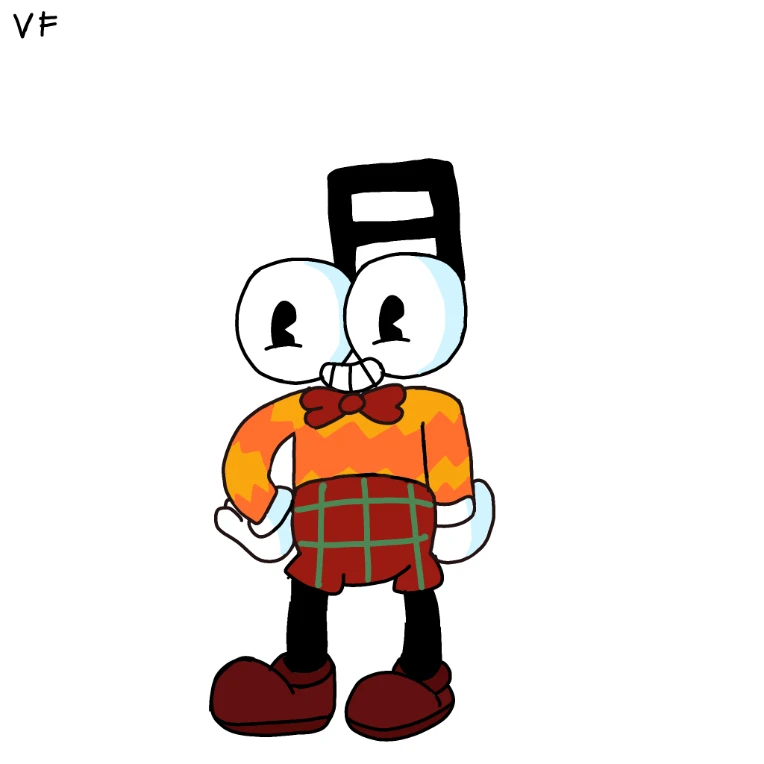 I hope you found it interesting, it was difficult to find and remember this data.
write down which one you liked the most